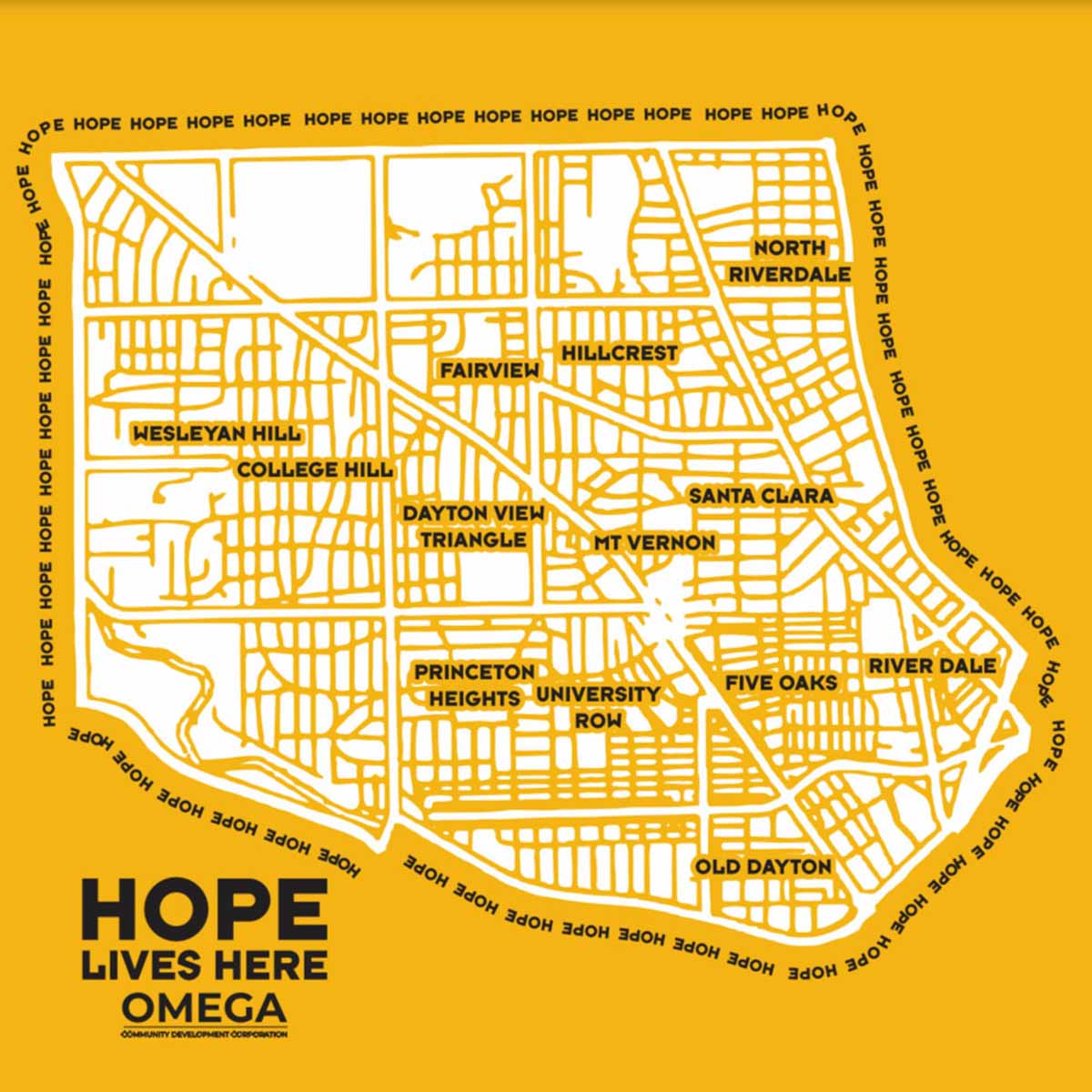 In January, Omega CDC was awarded the Promise Neighborhood Grant. As a grantee, Omega CDC will receive almost $29,000,000 in federal dollars, to be disbursed over the course of the next 5-6 years. The funds will support a cradle-to-career continuum of services delivered by 33 organizations. The initiative will also be supported by a more than $90M matched investment from our local community.
The initiative has been named the Hope Zone Promise Neighborhood and focuses on the community just northwest of downtown Dayton, bordered by Gettysburg Avenue to the west, Siebenthaler Avenue to the north and Riverview Avenue, Riverside Drive and James H. McGee Blvd to the south and southwest.
The Hope Zone is centered on creating measurable improved outcomes along four pathways to self-sufficiency: education, economic stability, health & well-being and community growth. That means more healthy births, improved school readiness, improved math and reading proficiency and equitable access to economic prosperity for the 3,400 families and 6,700 children living in the Hope Zone.
Omega CDC has formed several working groups and councils made up of educational institutions, government entities, economic development groups, faith-based organizations, social services, medical and behavioral health providers, grassroots partners and neighborhood residents. The work groups are Health and Wellness, Education, Economic Stability, and Community Engagement. Omega CDC welcomes anyone interested in joining a work group to fill out the form to chose their area of interest. Team Leads will contact participants with more details.
This grant is an incredible opportunity for us to make a meaningful impact in our community, and we are honored to have been selected. We are grateful to the U.S. Department of Education for recognizing the important work we do, and we look forward to continuing to serve the people of Dayton with passion and dedication.