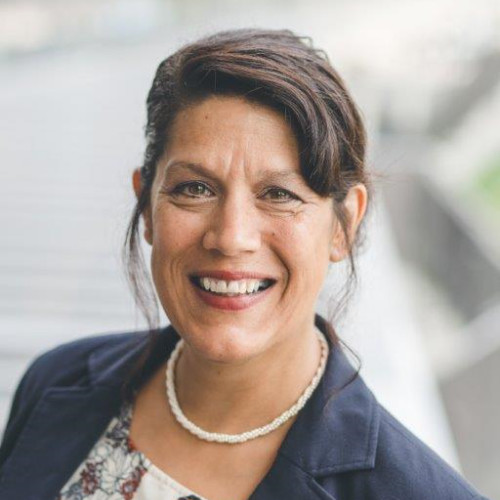 Omega CDC is pleased to announce the appointment of Tracy Sibbing as the Director of Policy and Partnerships. With over 25 years of experience in health and human services, Tracy brings a wealth of knowledge and expertise to our organization.
Tracy Sibbing has established herself as a seasoned professional, having worked extensively in direct service and systems-level roles throughout her career. Her diverse background includes working on critical community health, social services, and policy development issues. Tracy's profound understanding of the complexities within the field enables her to excel in strategy development and implementation, institution building, and advocacy.
In her new role, Tracy will be instrumental in cultivating and solidifying partnerships that will benefit the Hope Zone Promise Neighborhood. By collaborating with key stakeholders and community leaders, Tracy will develop strategic alliances that drive positive change and maximize our impact. In addition, her extensive experience in policy development and implementation will play a crucial role in shaping the organization's advocacy efforts and ensuring alignment with local, regional, and national initiatives.
Tracy's exceptional leadership skills and passion for creating sustainable change make her an invaluable addition to our team. Her track record of building strong relationships and driving collaborative initiatives will be instrumental in advancing our mission to empower the Hope Zone Promise Neighborhood.